Wow is all I can say.  I linked up my Ornament Wreath to a few blogs and I was featured in 3.  How Exciting.  I felt like I was famous for a few hours. haha   I'm going to show you my new piece I finished last night.  We are in full force here decorating for Christmas, so actually I have a lot to show but will wait for future posts.  I found this on pinterest (bluecricketdesign.net) and thought this would be cute for my front door instead of a wreath. 
I had a frame that was UGLY blue so I decided to paint it red .  My frame is bigger than 11x14 but I didn't measure so I don't know exact. (I guess I could measure, but I'm sitting on the couch covered up and don't feel like getting up)  I know Lazy!! 
I picked up some big bells from Hobby Lobby and a few different ornaments that I liked, and used ribbon that I already had at home.
I  tied different ribbon on each ornament and bell and then tied it to the top of the frame.  It took me a few times to get it the way I like. 
Then I made me a big bow and tied it to the top and trimmed up the ribbon hanging to the length that I thought looked best.
Here it is on my door all finished!
I will be back soon with some more Christmas goodies!!!
I'm linking up here!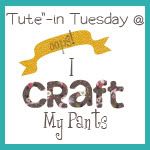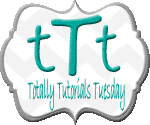 CAMIE